Circleup Founder, Ryan Caldbeck on building a healthy company
April 9, 2018
2018-04-09 9:14
Circleup Founder, Ryan Caldbeck on building a healthy company
Circleup Founder, Ryan Caldbeck on building a healthy company

And healthy company is a function of many things – relationships with investors / teams and a healthy culture.
Read on this nice tweet thread by Ryan Caldbeck, founder and CEO of Cicleup.
---
1/
A picture is worth a thousand words. And to me, an x-y is worth a million. Here are some things I believe to be true based on my experience as a CEO and investor. Some or all may be completely wrong.
2/
The arrogance in VC – especially from the smaller funds- is kind of crazy to me. And offensive.
AuM = Assets under Management (size of fund)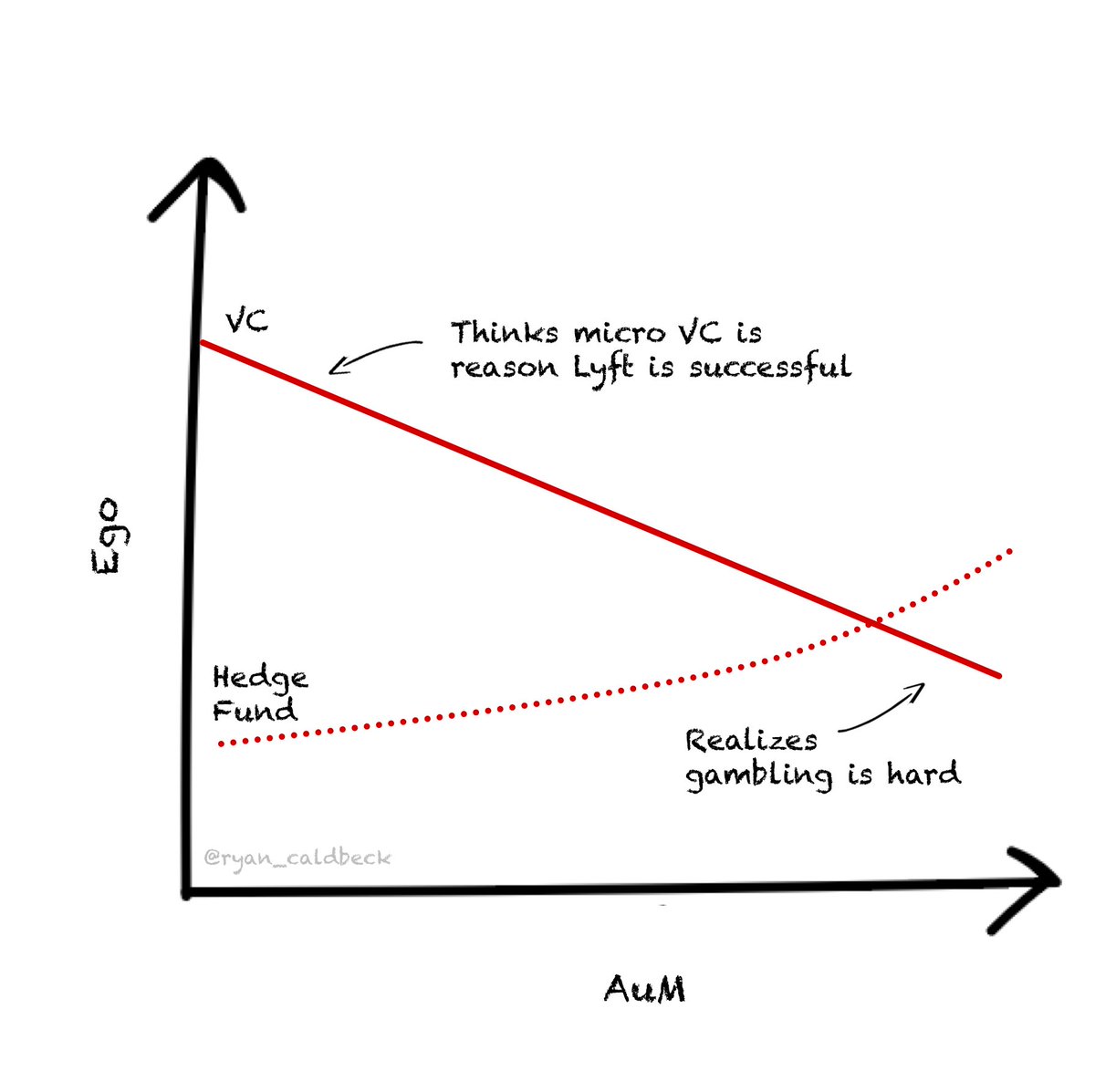 3/
If the VC is into you they will email….right away. Meaning RIGHT away.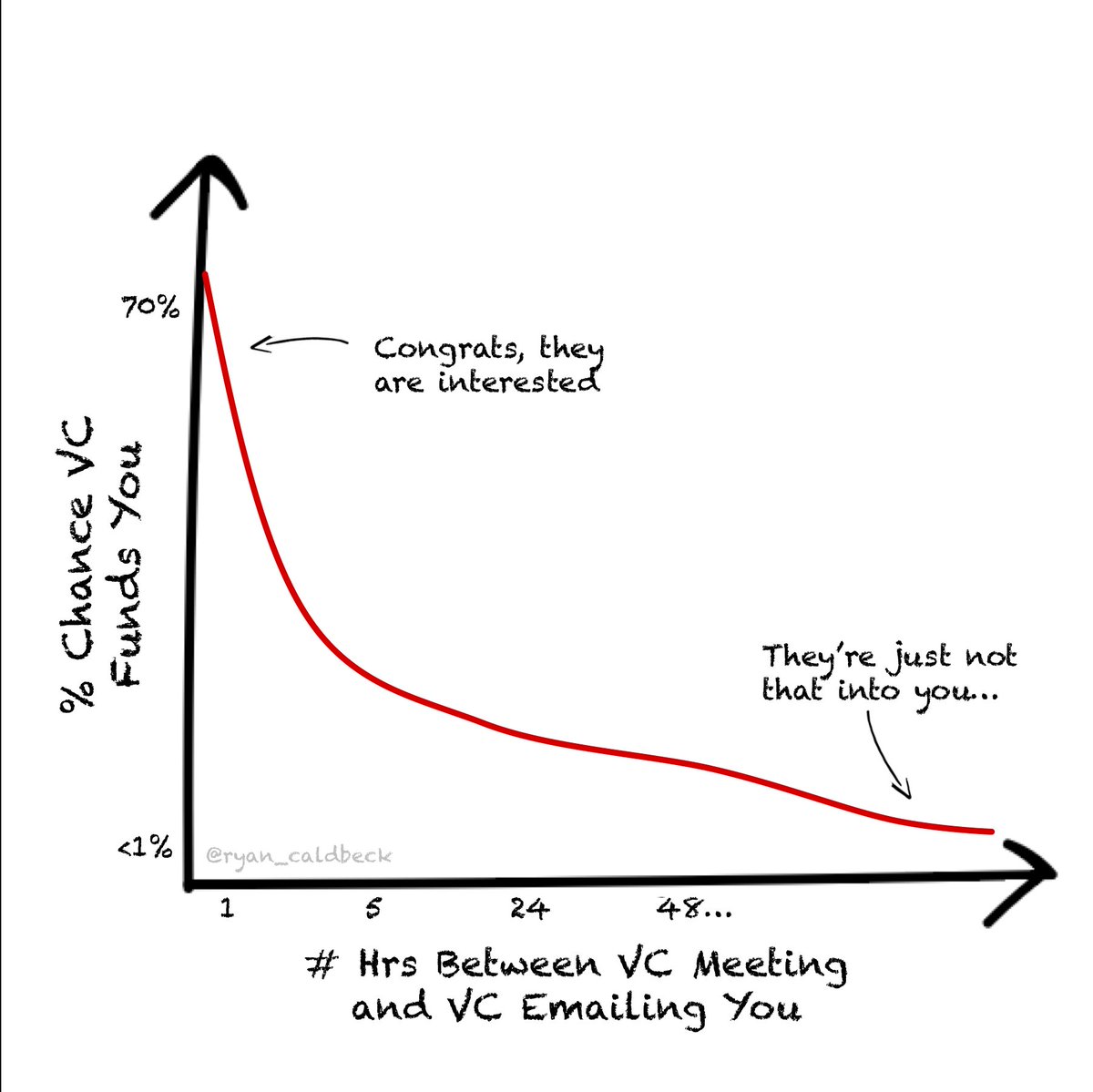 4/
Seeing a huge trend in tech over the past 2-3 years of founders getting profile pieces for themselves to build their personal brand names. Often disconnected with the brand of the company. Basically just a hedge for them for their next job.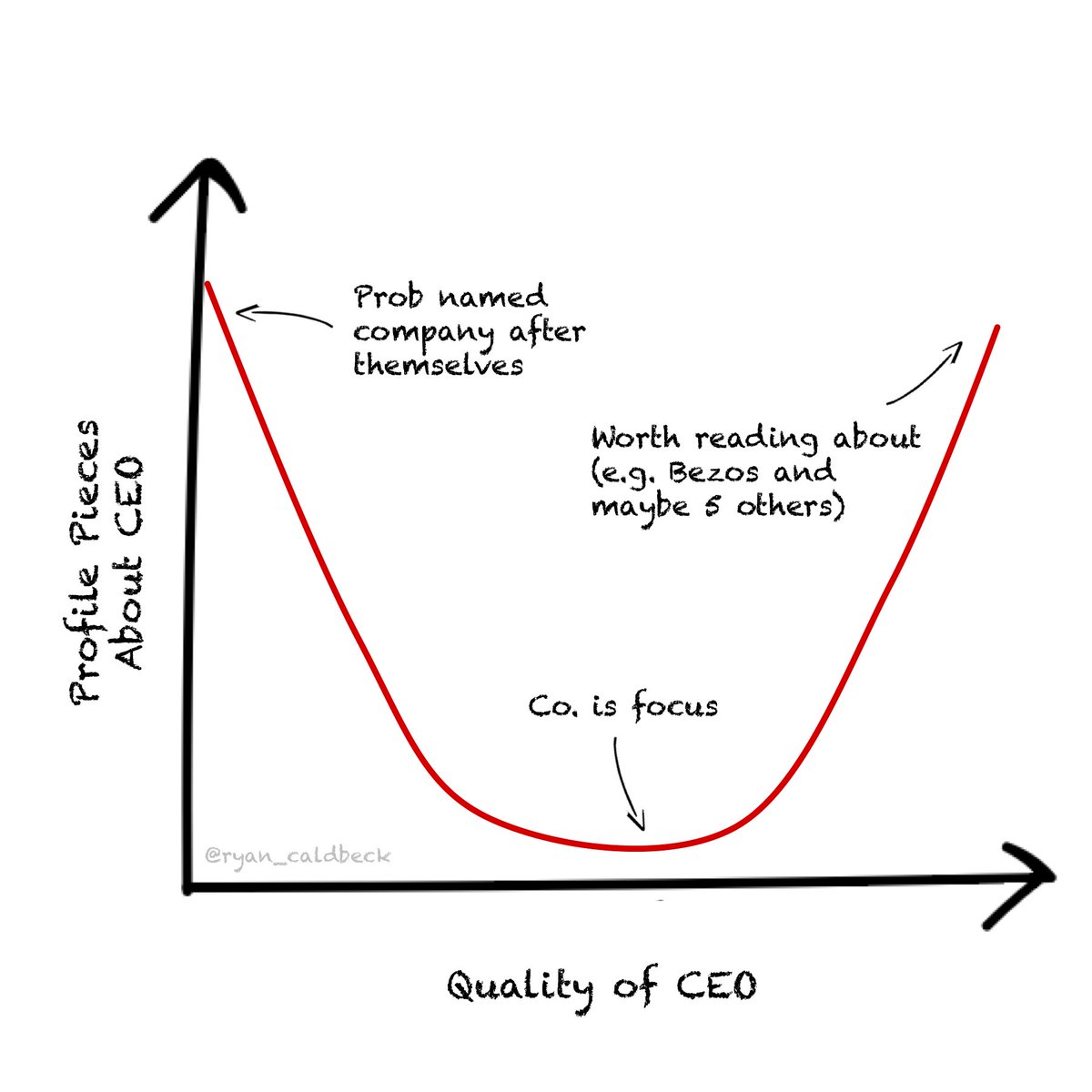 5/
Whispering in the office is rat poison.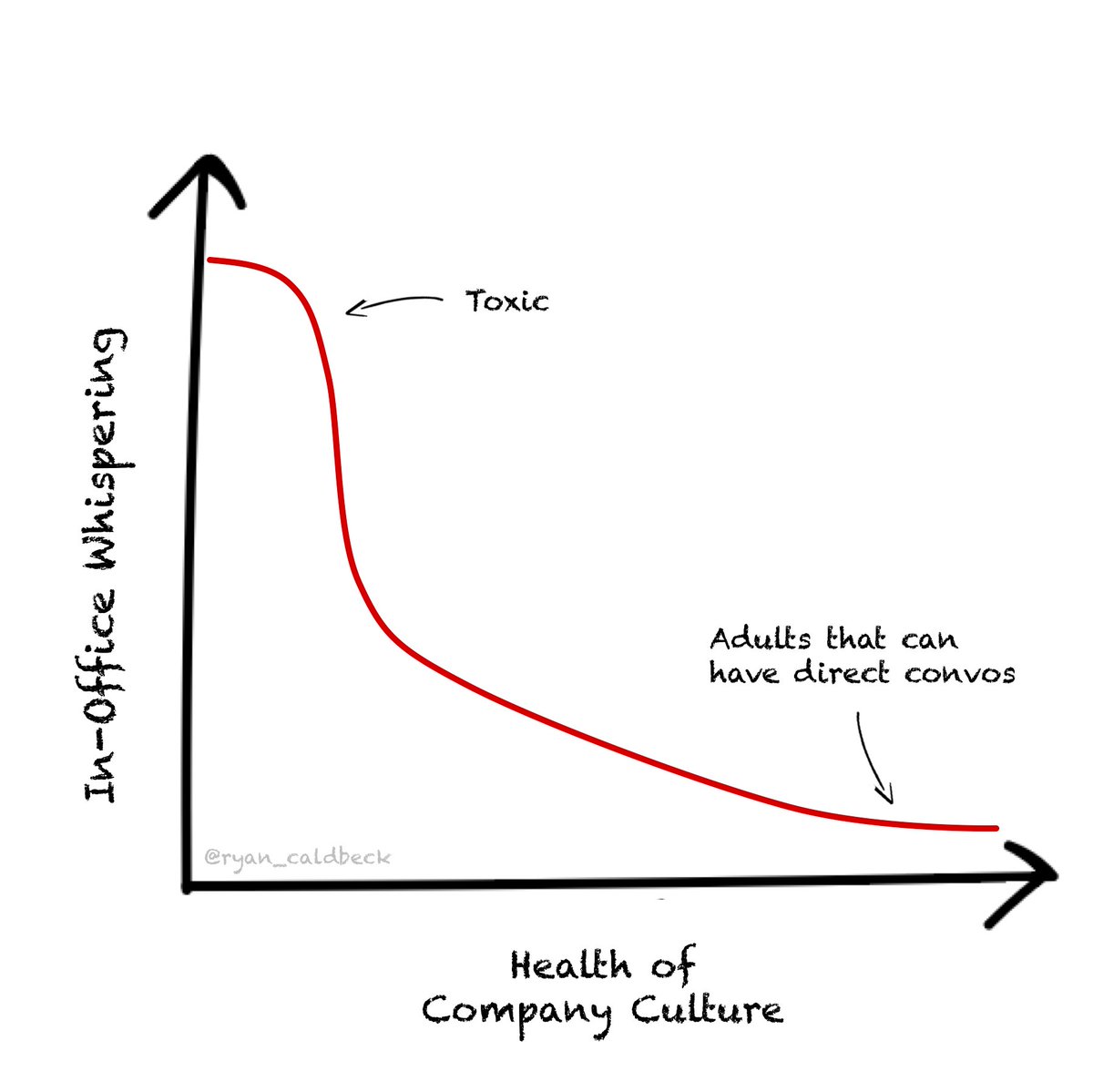 6/
The pre-meeting usually is a precursor to either politics or a waste of time.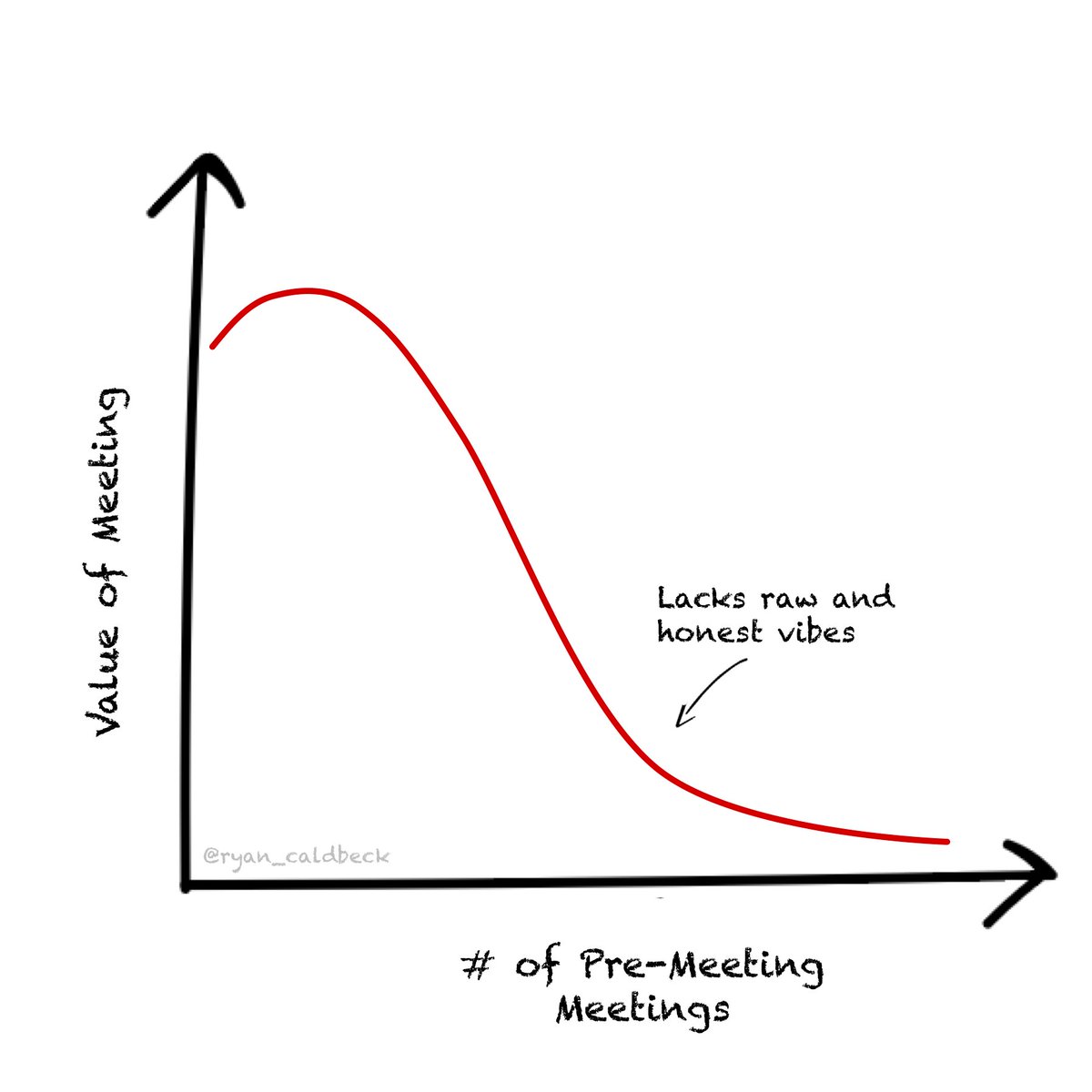 7/
A huge portion of the dinners and networking events in Silicon Valley have nothing to do with helping you run your company. Skip 'em.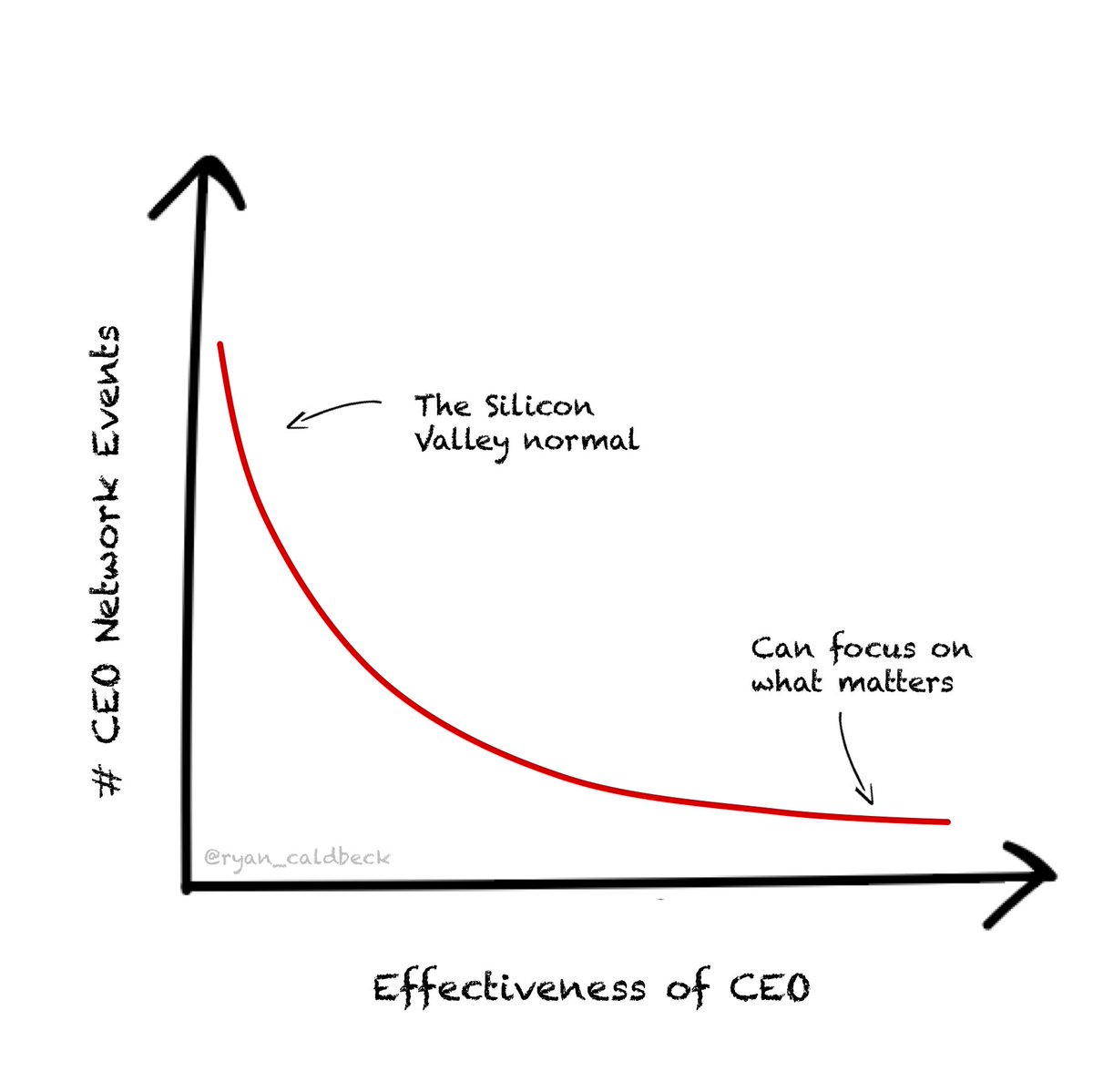 8/
"Oh do other people like you? Then I like you too." – Says about 95% of tech VCs.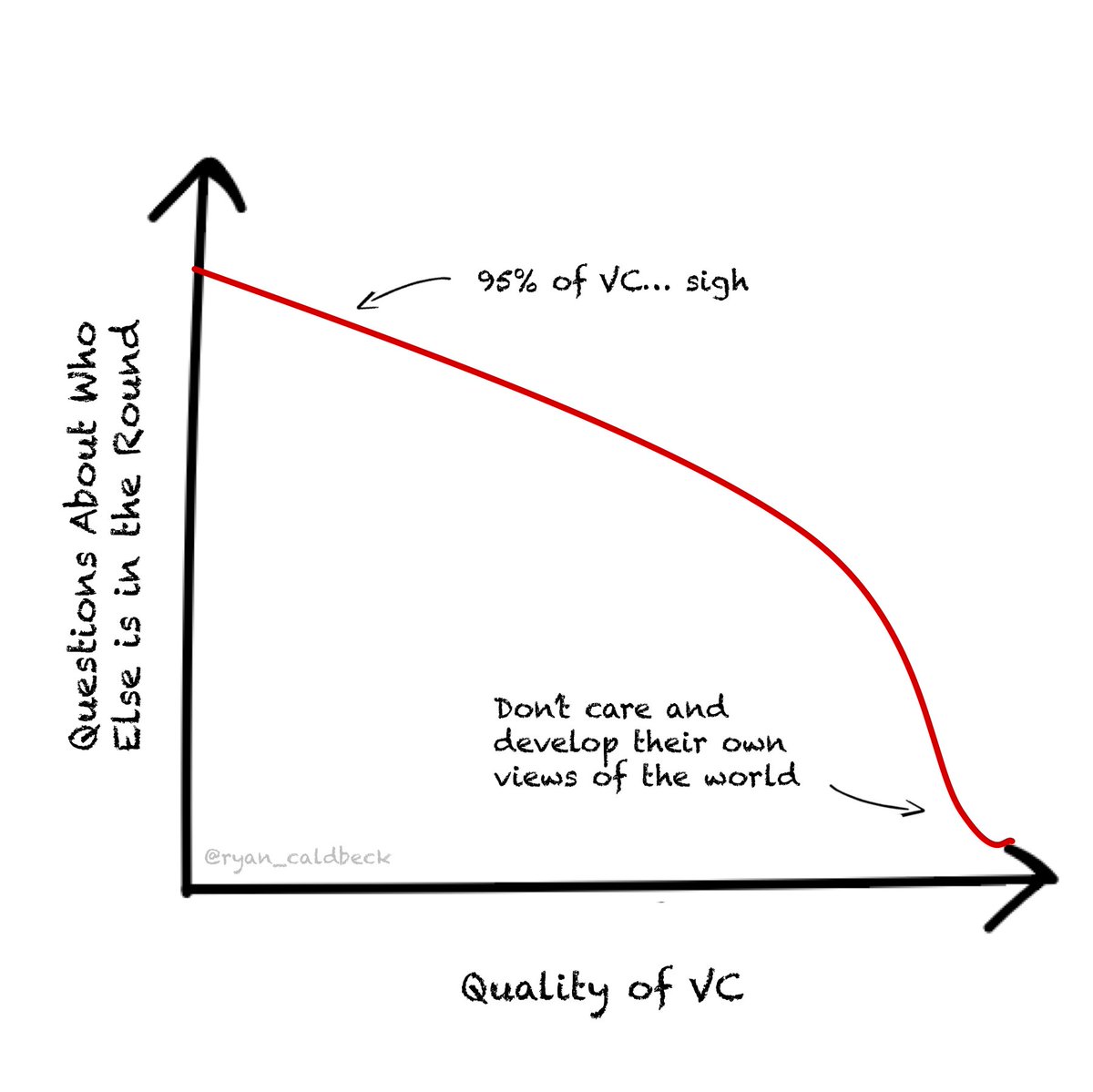 9/
So many people told me to focus even after I thought we were focused. They were always right.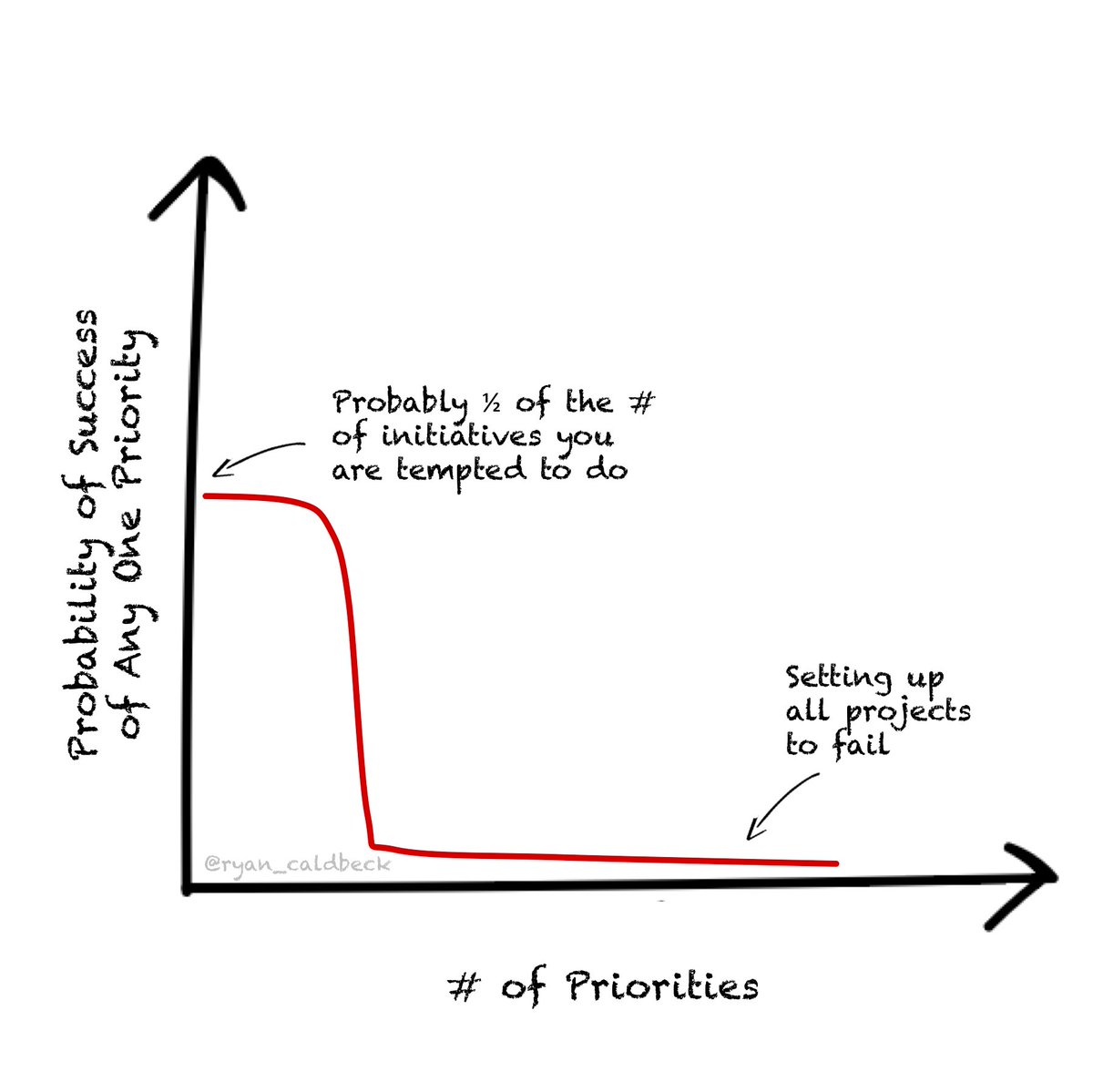 10/
As your team gets larger people realize they can't know everything. They will complain until collectively you figure out how to spread knowledge effectively.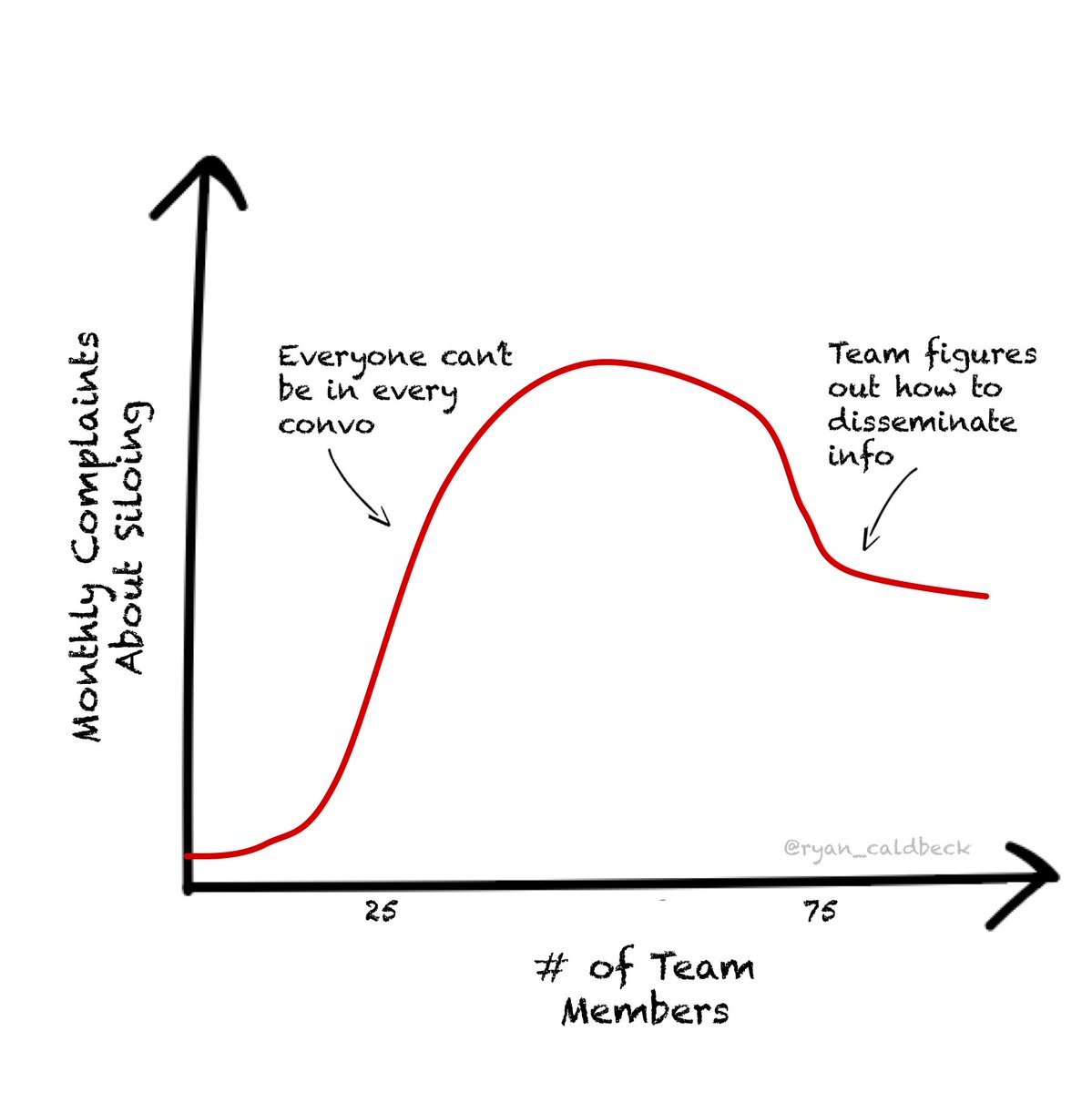 11/
Sadly you often need an intro to get the VC's attention. (Usually from another CEO). That helps contribute to a lack of diversity.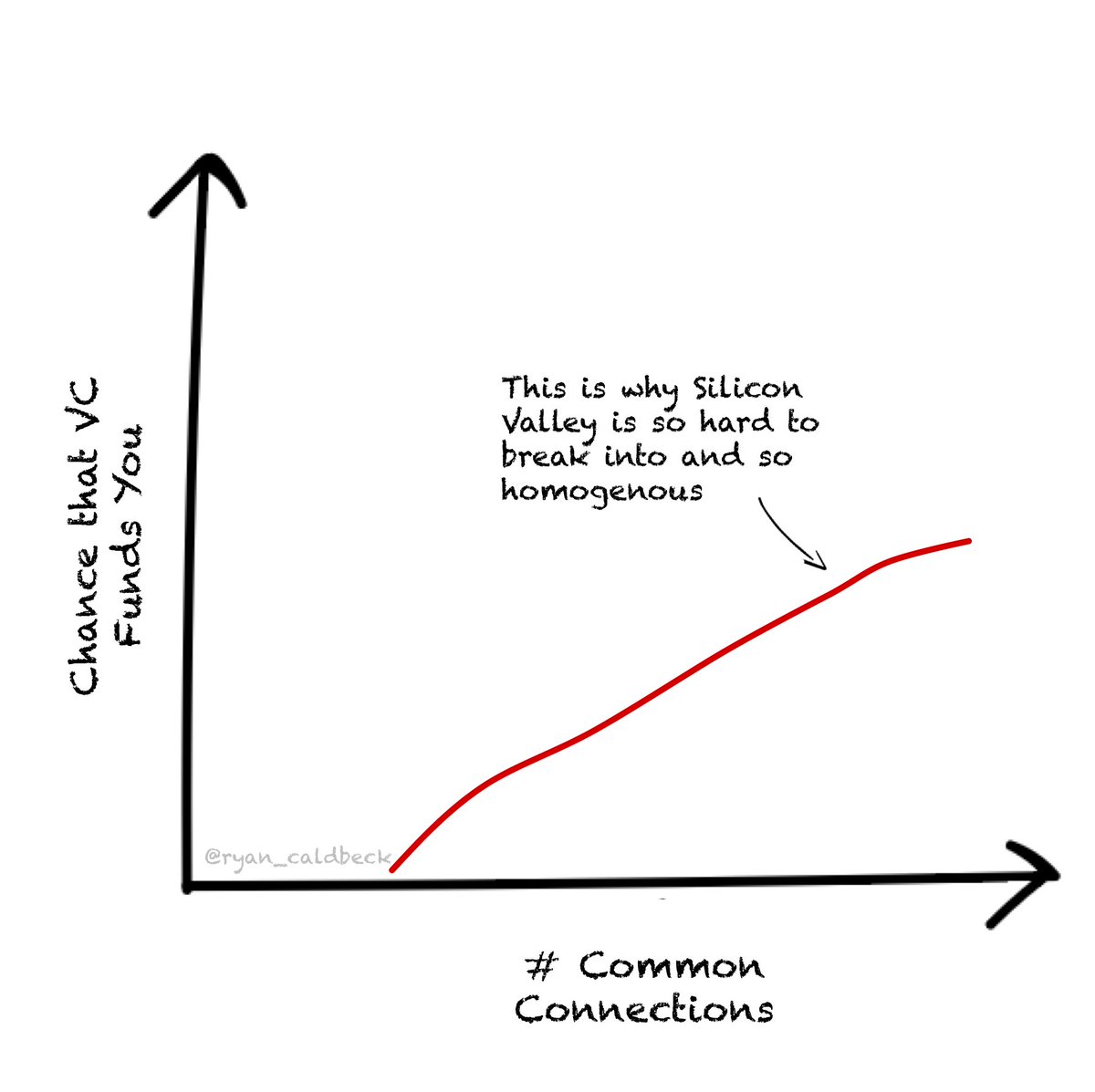 12/
Large boards, and meetings, rarely work.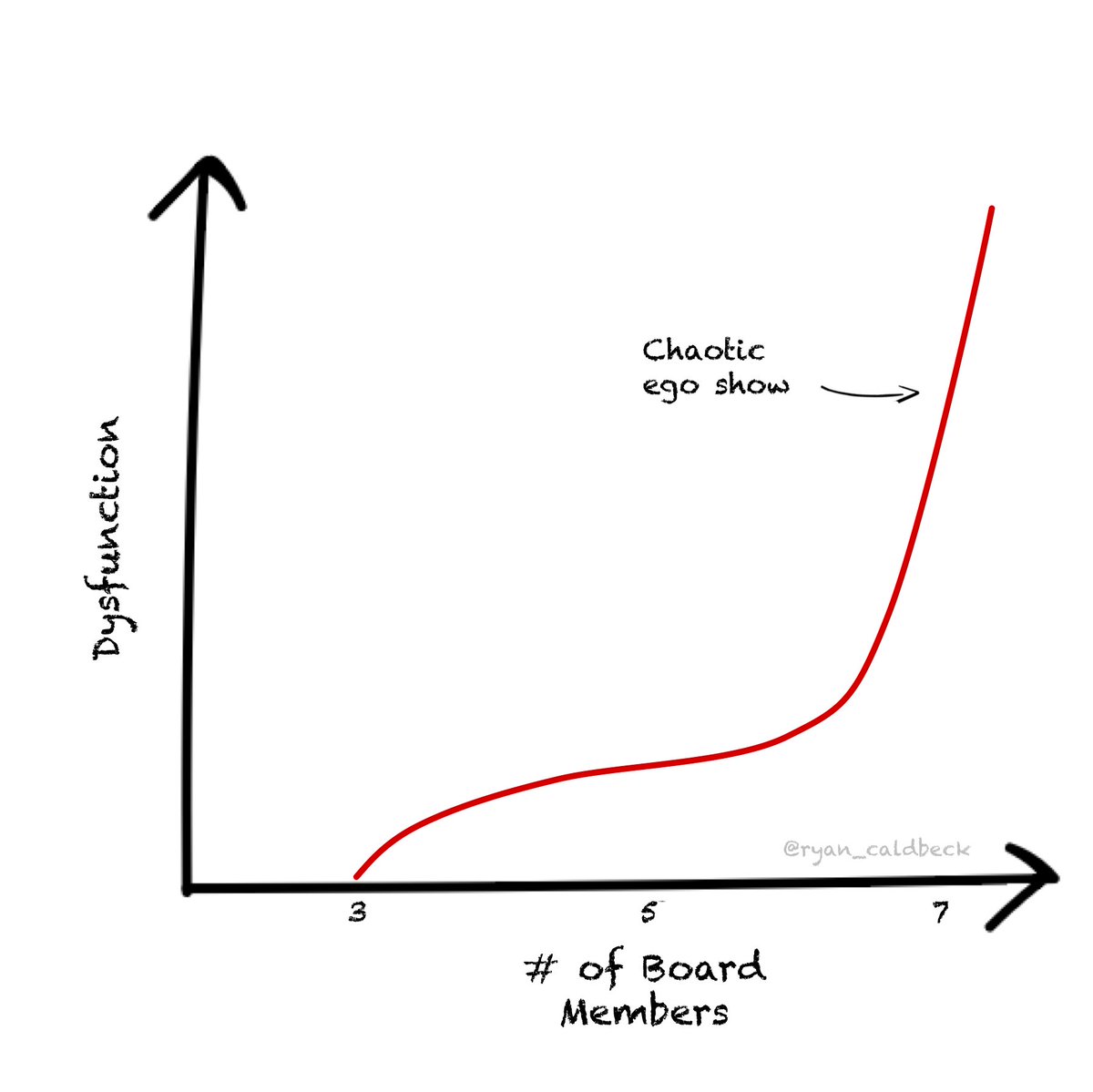 13/
Some topics get diluted when they are debated.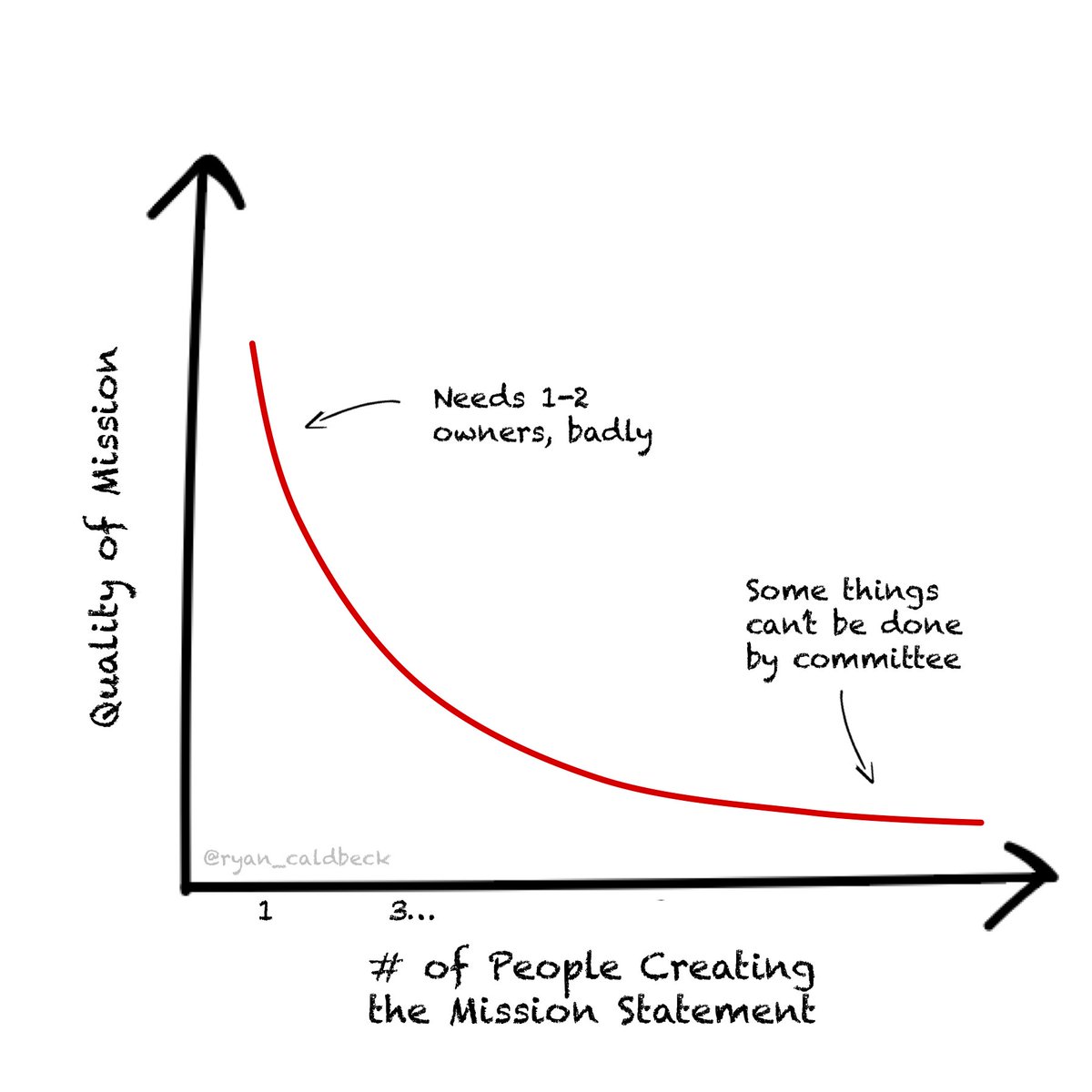 14/
I need 8 hours of sleep. Maybe I'm weird. But when I started as a CEO I wish more CEOs had publicly said that's ok. The lore of CEOs plowing through with 4 hours of sleep is all you hear.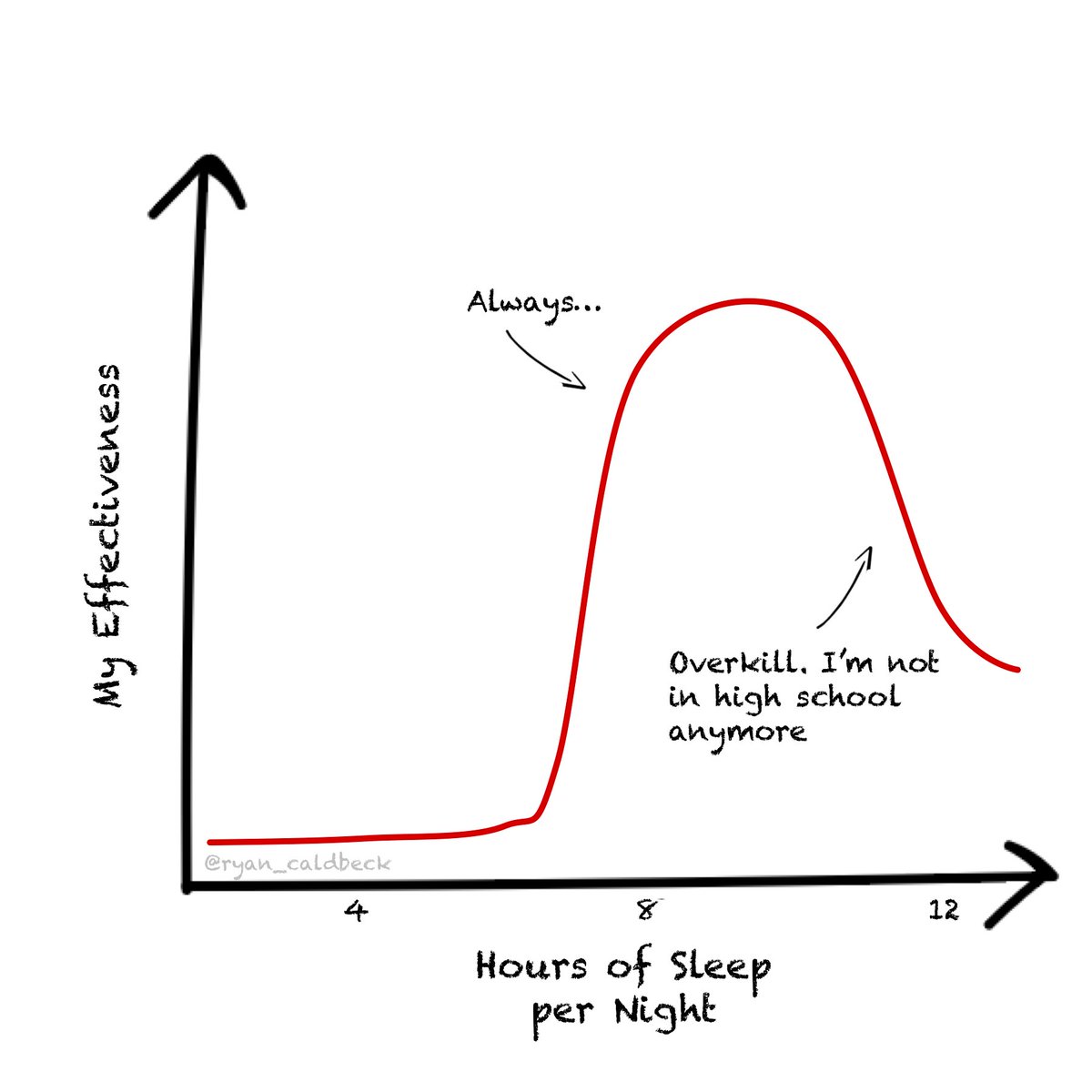 15/
I've found that if too much time goes between talking about our vision, we lose our way.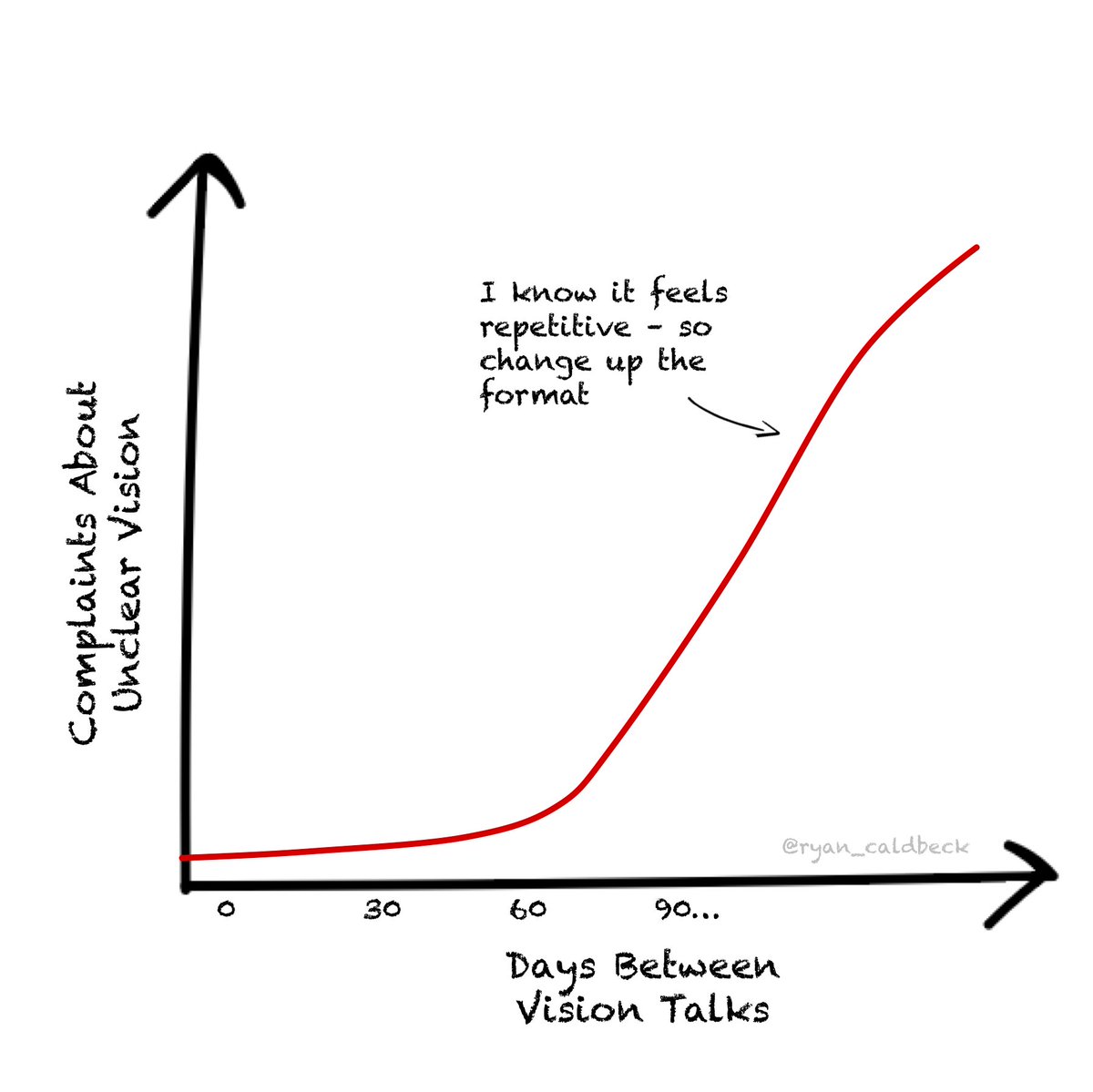 16/
Concise wins.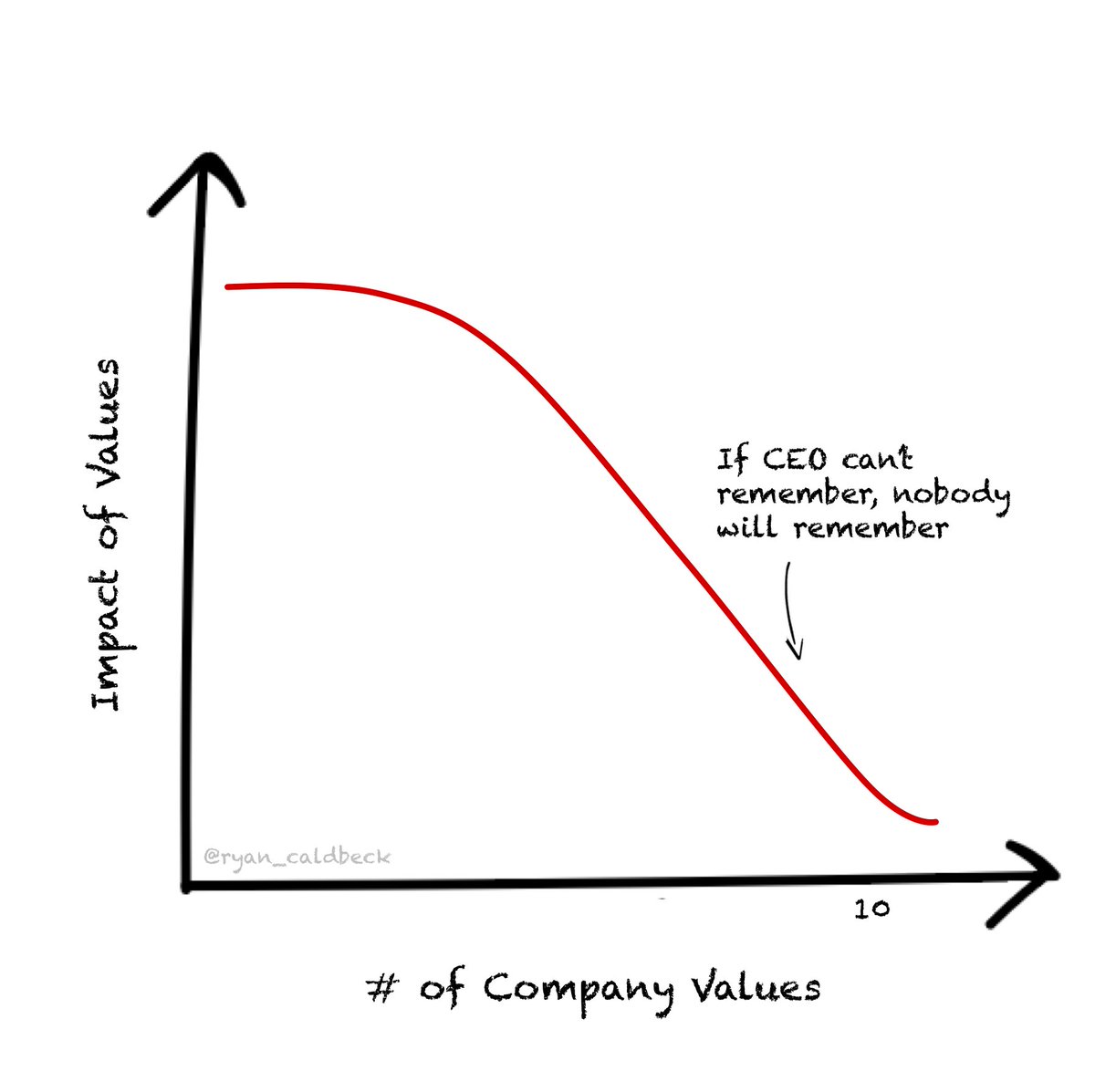 17/
There are some things team members think CEOs care about and at least I just don't. At all.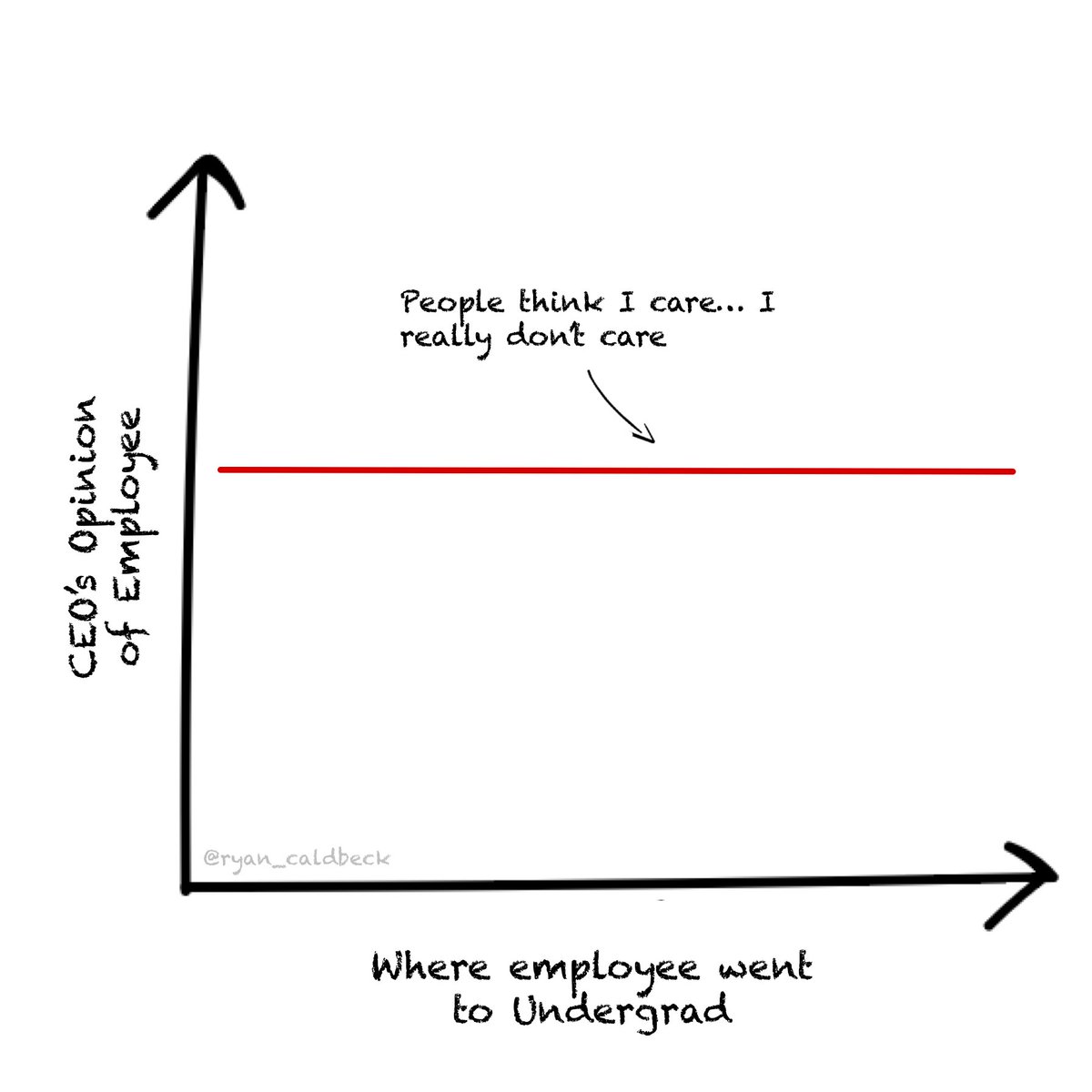 18/
The companies talking about perks are the ones that have to talk about perks.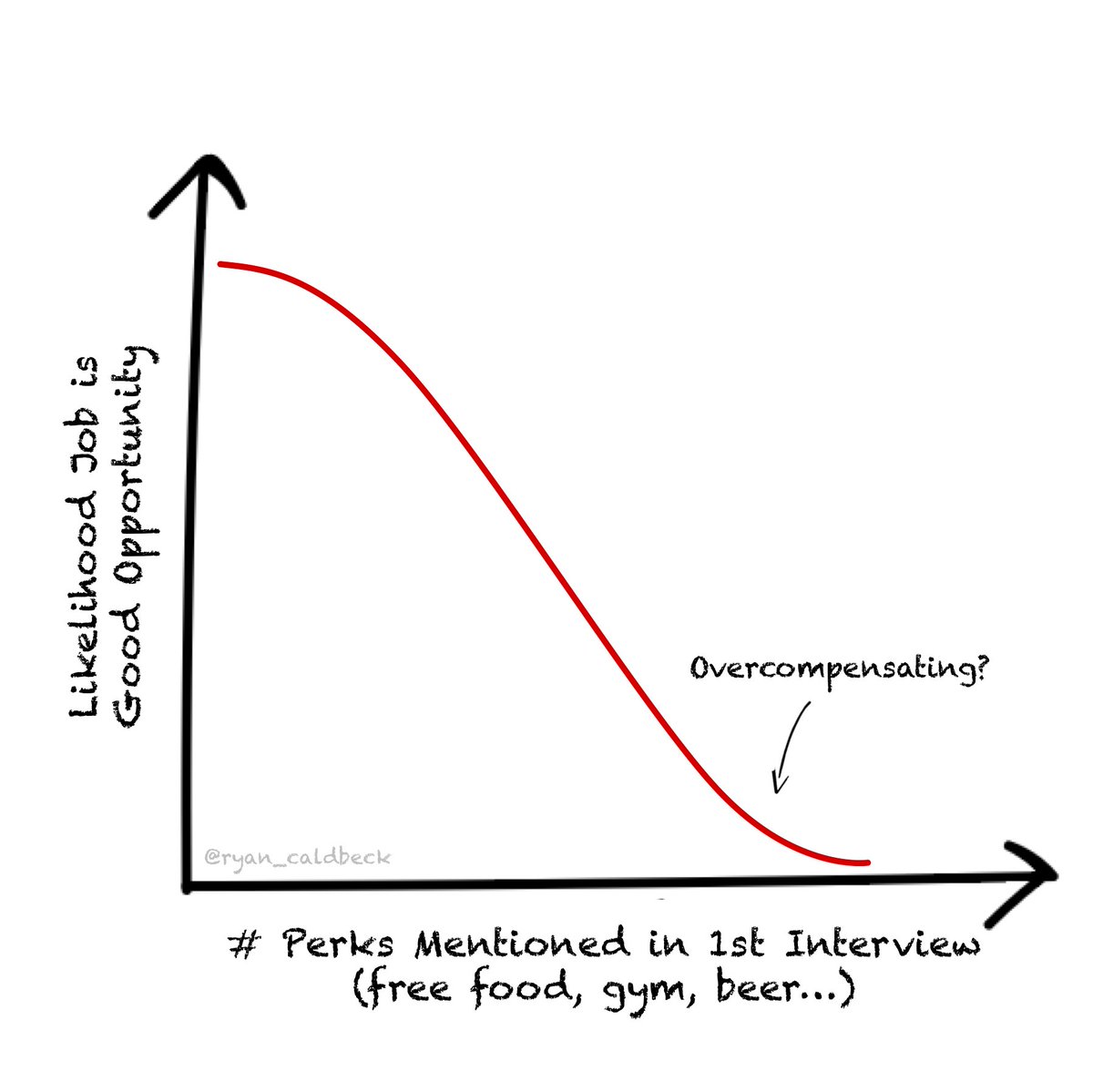 19/
I learned this the hard way after lots and lots of failure. Keep your deck tight. 10-15 pgs.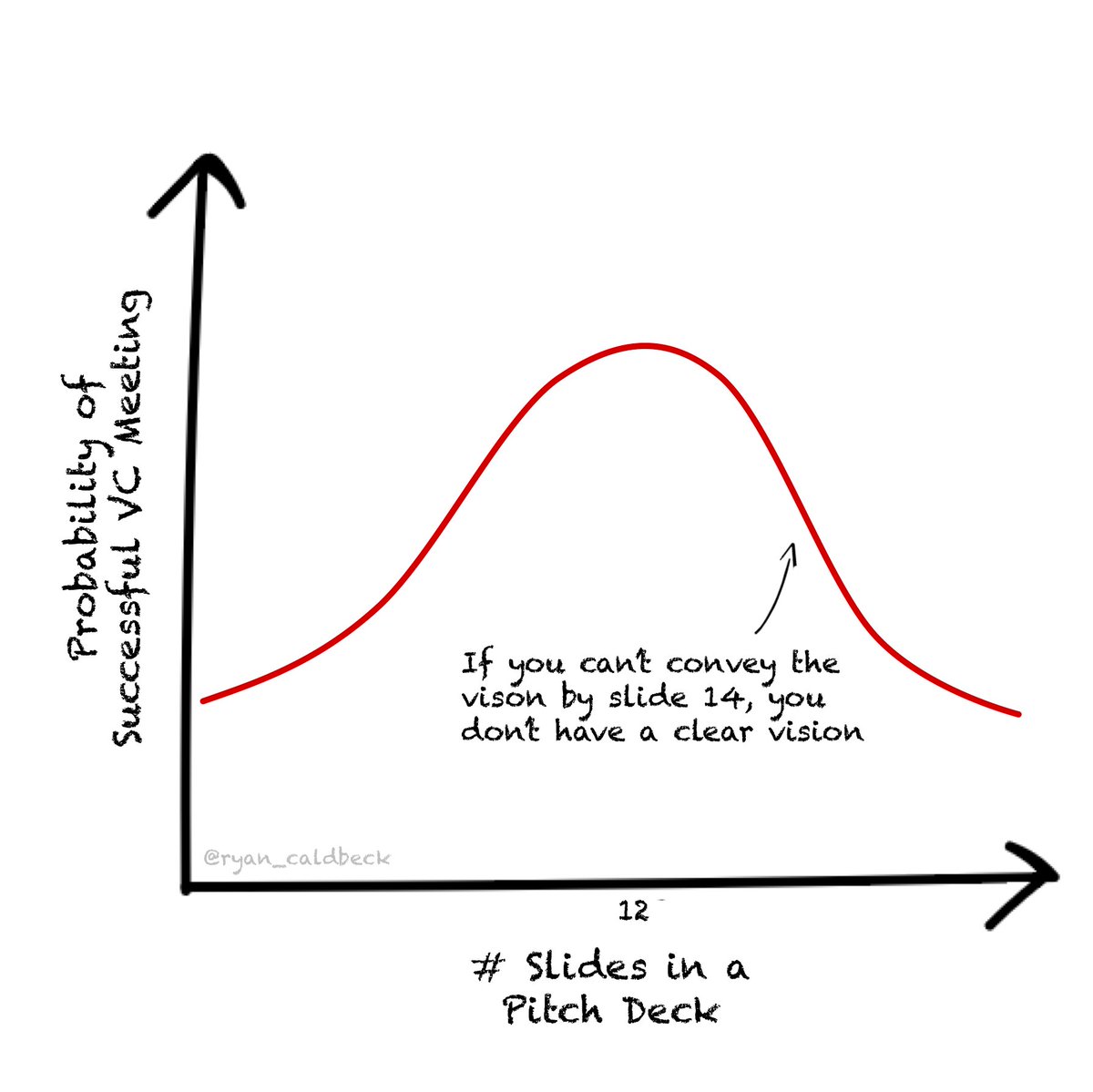 20/
I believe strongly a CEO needs to maintain balance for a healthy mind and company culture.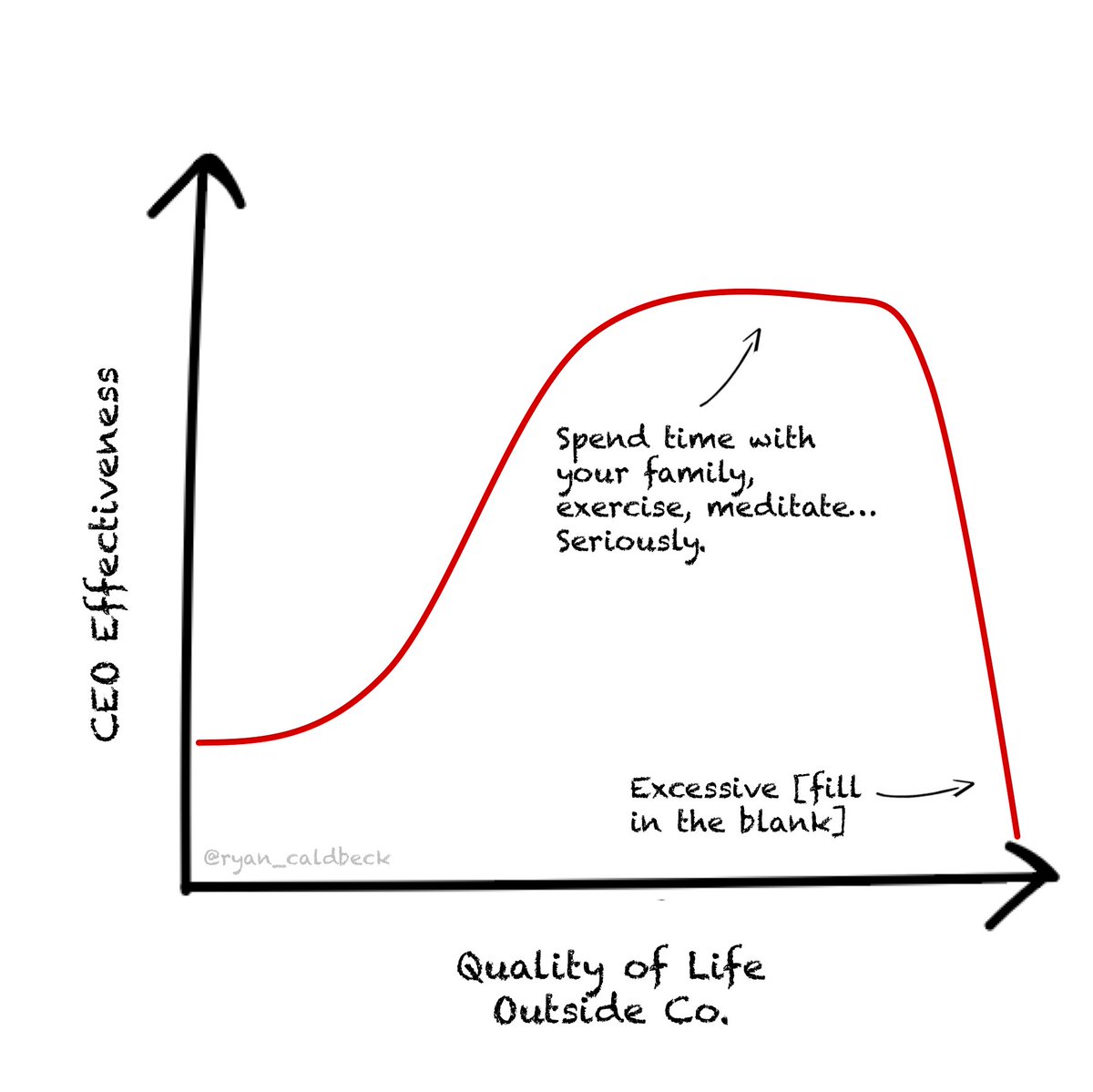 21/
I'm guessing over time there is a downward relationship. 🙂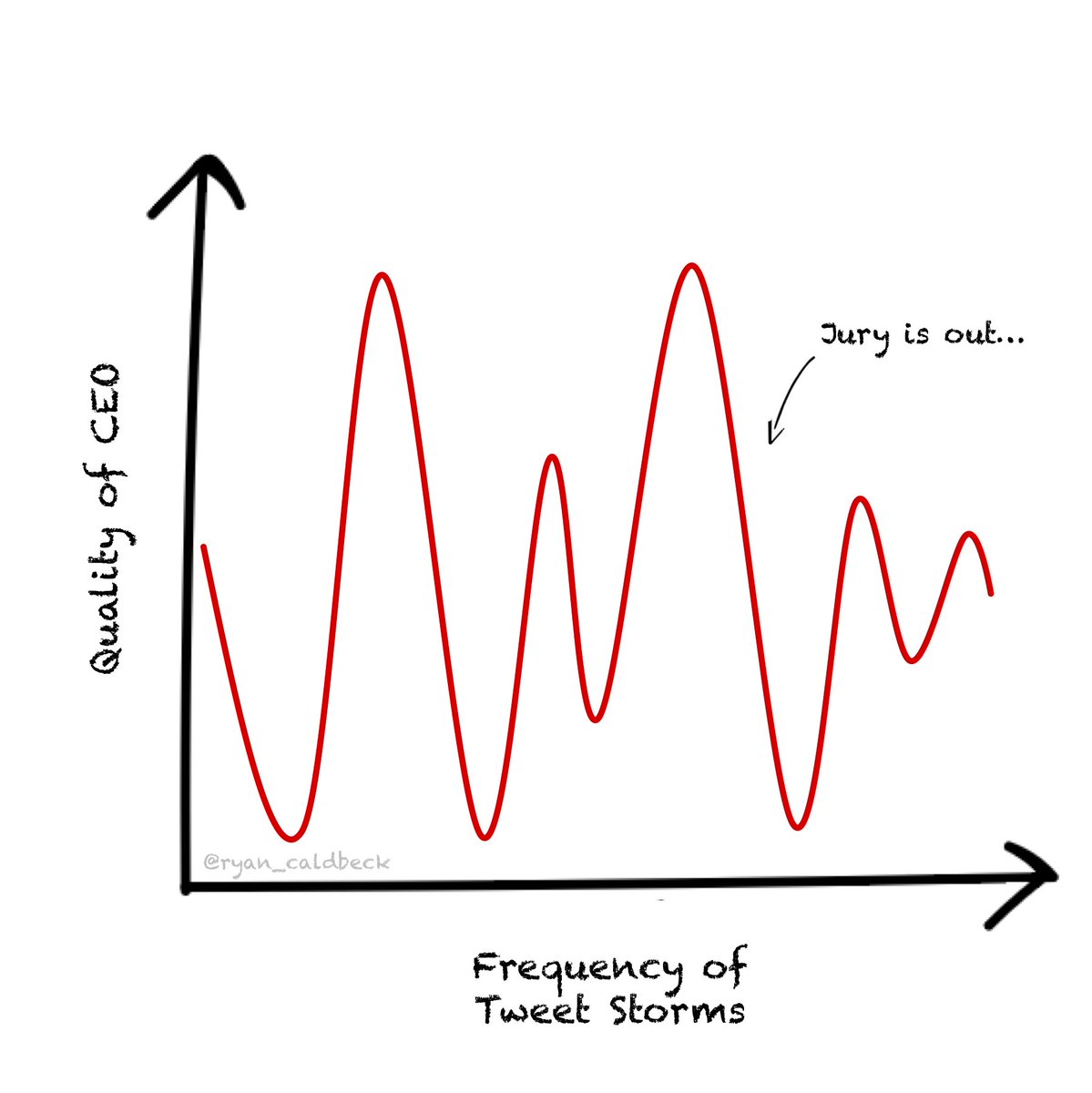 22/
Any you would add? Try to do it visually……
---
22/ Any you would add? Try to do it visually……

— Ryan Caldbeck (@ryan_caldbeck) April 8, 2018