A Conference For Those Who

Build. Grow and Repeat

P
DECEMBER 13 and 14th, Bangalore.


Bringing Together 1,200+ product,

marketing and engineering teams !


The Conference for Growth, Engineering and Product Teams

Building world-class GREAT products is HARD.

Really hard.

There is no formula, but definitely tons of insights and experiences on growth and scaling to learn from. At ProductGeeks Conference, you will learn from growth startups as well as complex large enterprise on how to

Go about discovering Product-Market Fit.

Evaluate large opportunities

Make things people want

Ship - efficiently (optimize/prioritize)

Focus on growth (as a habit)

Upgrade your skills / Scale in your career
More than 15 ProductGeeks Meetups in different cities, along with 20 online AMAs over the next 4 months.

The 2-days conference will bring together 1,200+ high quality audience and 50+ Speakers from product functions across different industries.

The meetups, AMAs and conference will bring together 3,000+ high quality engaged audience.

To learn and network with some of the best product minds.

To explore partnership opportunities, and engage with other product leaders

They learn the art of scaling a product-led growth business.

They aim to upgrade their product quotient and career growth.

Who Attends ProductGeeks Conf?

+ Investors, Media, Government bodies, Policy Makers...etc

Rahul Ganjoo

VP of Product Management, Zomato
'Hard Lessons Learnt Building Consumer Products'
Srikrishnan Ganesan

Head of Product, Freshchat
'The Freshchat Growth Journey'


Vasanth Kamath
Co-founder & CEO, smallcase

'Thinking Beyond Product-Market-Fit'
More speakers to be announced soon!

Product Management Career


AI in Real World Products





And More on Growth, Product Marketing and Scaling.

days
hours
minutes
seconds
days
hours
minutes
seconds
GRAB SUPER EARLY BIRD DISCOUNT. PRICE INCREASES IN :

Do not wait for the final agenda. Be assured of actionable content, amazing speakers and a great set of peer audience to interact with !

Anshuman Bapnaa

CPO,Goibibo (MMT)

Manisha Raisinghani
CTO, Loginext

Nidhi Gupta
Sr Prod Manager, Google

Rahul Malik

Head of Product, Atlassian

Kunal Shah

Cred, Freecharge

Sidu Ponnappa

MD (India), Go-Jek

David Zabowski

VP Engg, NerdWallet


Praful Poddar

Head of Product, Olx

WE FOLLOW 'NO SAGE ON THE STAGE' POLICY

Our speakers share experiences, but not generic gyaa(w)n!

SPEAKER NOMINATION FORM GOES LIVE ON JAN 25th.


Anuj Rathi

VP Products, Swiggy

Ranjeet Pratap Singh
CEO, Pratilipi

Anandamoy

Director - Tech, Sequoia

Mona Gandhi

Growth Team, Airbnb

The conf is scheduled for Dec 13 and 14th (in Bangalore).
Grab your super early bird tickets right away.

Use the discount code 'PRODGEEKS'

NOTE
Tickets are 100% refundable within 15 days of the conference (sans handling charges by our ticketing partner).

Tickets include snacks, lunch and coffee.

Tickets can be transferred to others till a day before the conference.

You can avail GST benefits as well.

For Partnership Opportunities

About NextBigWhat Conferences

We bring the best of the speakers from some of the most inspiring companies to the stage. Expect Brilliance - as with all of NextBigWhat conferences.

By the virtue of amazing content, we bring amazing audience to the conference.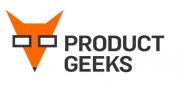 MLR CONVENTION CENTER, J P NAGAR, BANGALORE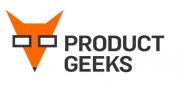 "I can easily list a ton of actionable content for me and my team implement at a daily level'. Talks were great and I learned a lot of stuff which I am facing in my day to day office routine and talks gave me an opening to how to approach various problems.

"It was amazing to be a part of this wonderful event. Speakers and workshop were chosen carefully to give audience flavour of every step in the journey of building a product raved by customers.'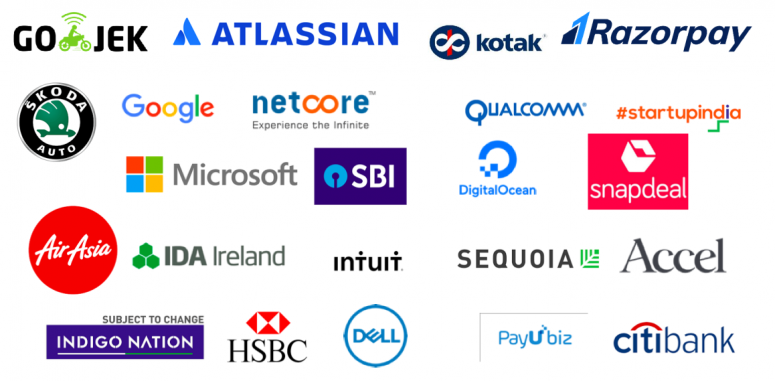 from the earlier editions

For great insights on product management, product strategy and marketing (+ updates on ProductGeeks Conf)

Subscribe to ProductGeek-ism Newsletter

To help companies scale product-led growth businesses by leveraging community knowledge.


All Rights Reserved © 2019 NextBigWhat.com