Again: Congrats Amazon. Flipkart mess continues
November 16, 2018
2018-11-16 8:33
Again: Congrats Amazon. Flipkart mess continues
Again: Congrats Amazon. Flipkart mess continues
Bansals are out of Flipkart.
Now, Myntra CEO and CFO have quit the company. The CEO will continue and from what it seems, Myntra and Jabong will be merged.
Jabong is expected to lay off a significant portion of its workforce in Gurgaon as part of a restructuring at Flipkart Group (source).
Flipkart senior execs are looking out after Binny Bansal's exit.
"There have been indications that Flipkart, Myntra and Jabong may merge and with this, we anticipate exits as there would be a duplication of profiles" (source)
This is what is happening at Amazon headquarters.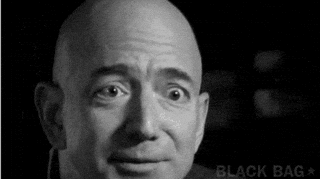 Walmart's Go-karting Ride
Where is it headed? What's your take?