4 steps to 1,000 true fans on Twitter:
Think Like a Niche Streaming Service:
It's critical that you focus on helping a specific person looking for specific advice.
The more helpful your content is to a specific audience, the more likely they are to find your "signal" in a world of generic "noise".
Stay narrow.
Become a Category Pirate:
Don't blend in. Stand out.
And the easiest way to stand out is through non-obvious content.
Non-obvious content is about bringing a new thought process to your niche.
Something that makes you radically different.
Ask yourself these questions ↓
– What is something everyone believes to be true, that you don't?
– What is something nobody in your niche is talking about, but should be?
– What are the biggest mistakes people are making, that they are oblivious to?
– Why are you someone worth following when others aren't?
Tell a story worth following:
Like the founder of a company, you need a story that compels your audience.
The story can't be fake. It's your real story but stitched together in a fashion that makes it exciting to follow along.
Use this formula: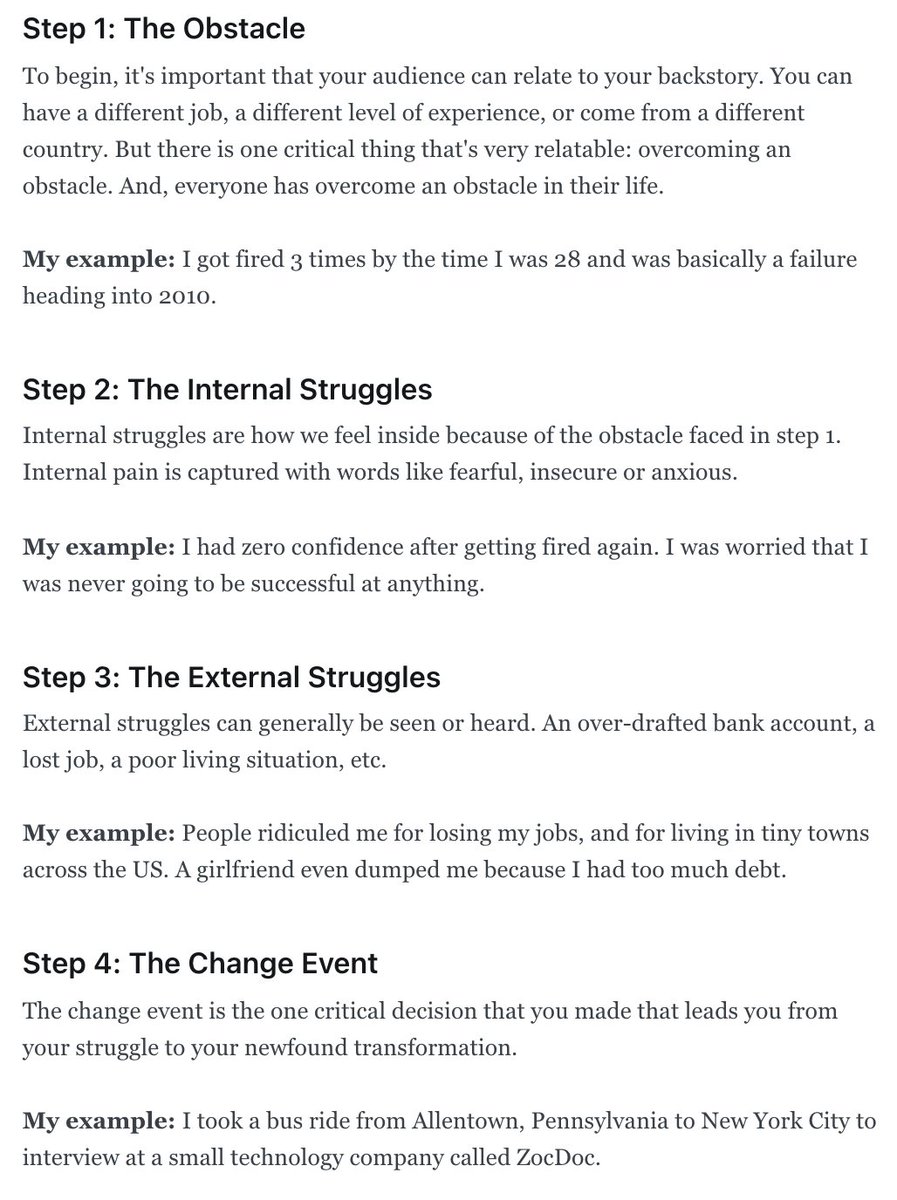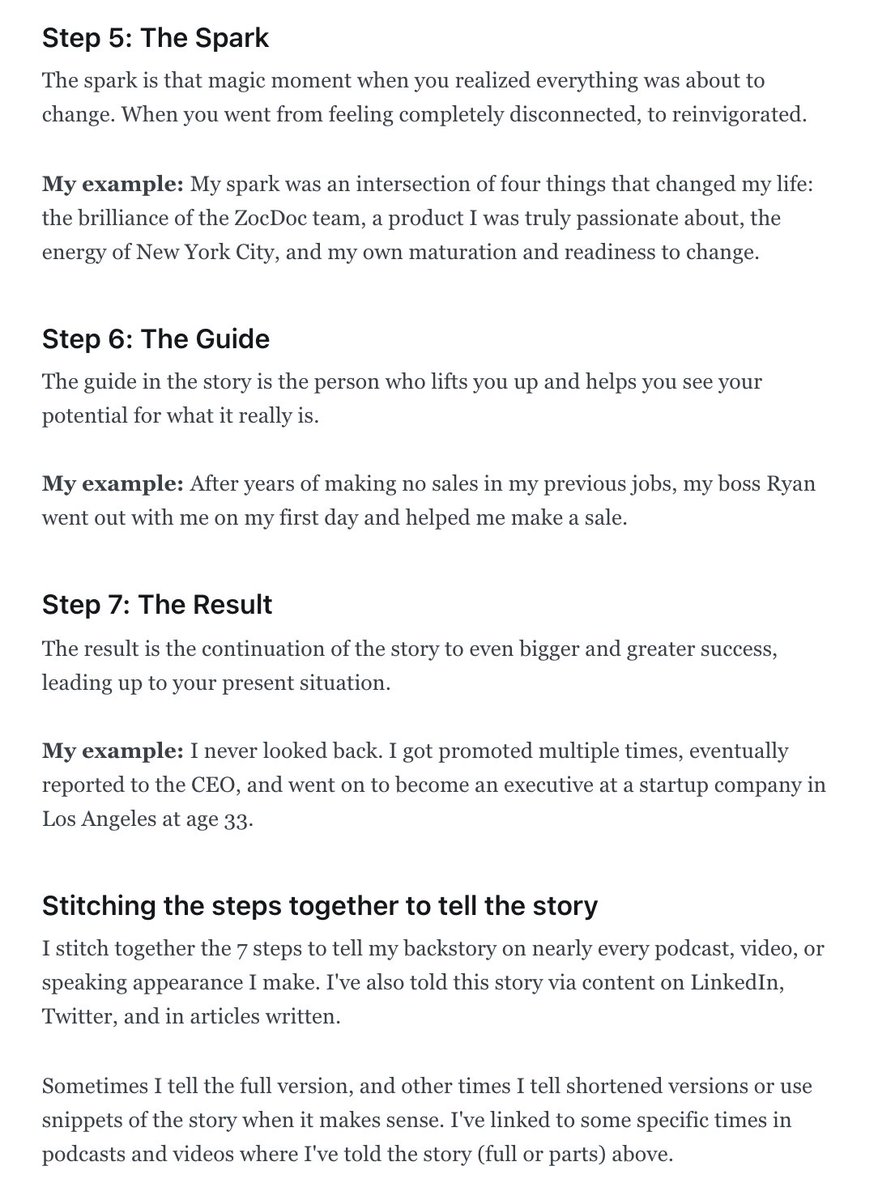 Do unscalable things:
Here are some of the things I've done:
– Published daily to social media, often 2x-3x per day.
– Replied to every comment, every morning for over an hour.
– Engaged with 15+ people's content every morning for over 3 years.
TL;DR
1. Think like a niche "streaming service"
2. Become a Category Pirate
3. Tell a story worth following
4. Do unscalable things
If you want go deeper on this subject, check out my article:
"4 Steps to 1,000 True Fans"
Follow: @thejustinwelsh
[
Via
]