Didi is making a $1 billion investment in Uber at a $68 billion valuation.
Investors in Uber China, an entity owned by San Francisco-based Uber, Baidu Inc. and others, will receive a 20 percent stake in the combined company. Uber will continue to operate its own app in China for now.
Both Didi and Uber China welcomed the government move ahead of the new rules, which come into force on 1 November, as they were not regarded as a bid to clamp down on the booming industry.
Didi was created last year from the merger of two companies backed separately by e-commerce giant Alibaba and social network firm Tencent.[via]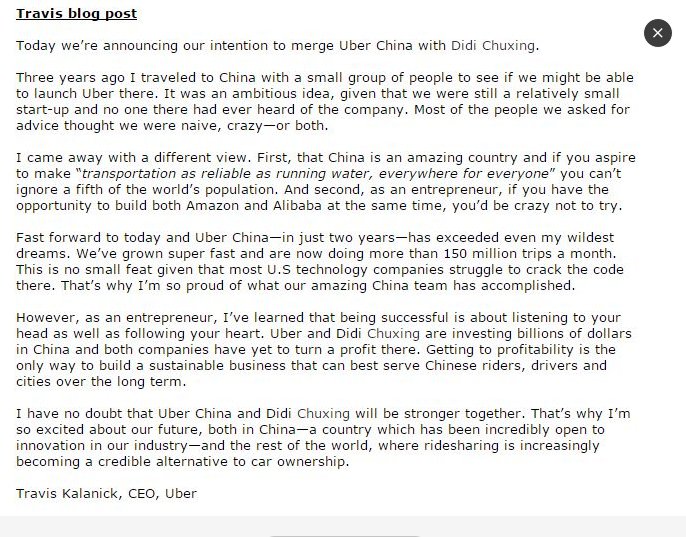 Didi is also an investor in Ola and Lyft.