India is just getting started.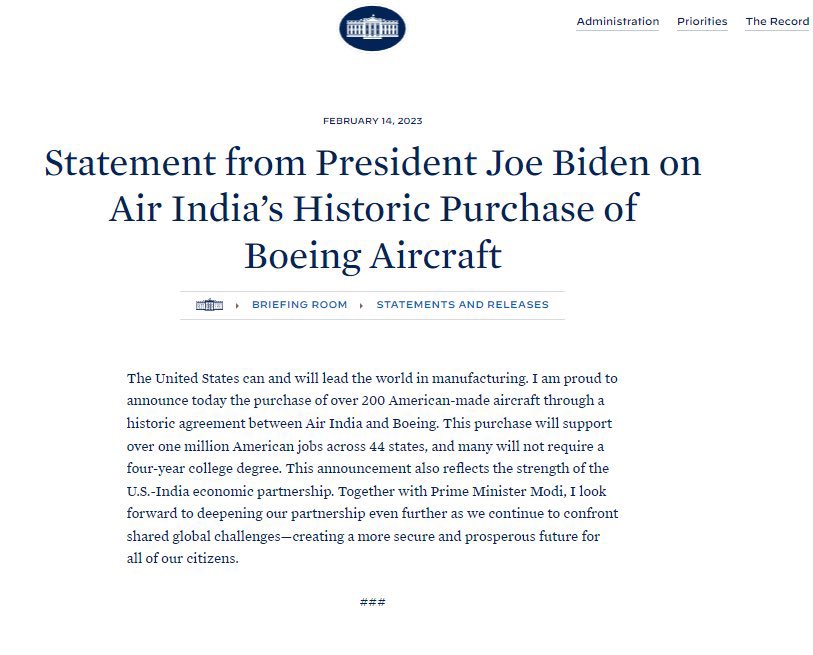 Will it actually be 1M jobs? Don't know. But directionally it's a huge order, and as a public company Boeing has to be careful in its statements.
It thinks this is a big deal.
Now there's an incentive to finally fix the visa situation for business travel.
Why is Air India buying all those planes? Because India is growing and Indians are traveling.
But how will they travel without visas?
Indian visa approval now very directly creates American jobs.
The center of the world economy has been rapidly moving back to Asia, and an economic rebalancing is coming with it.
Expect more deals like this, with money flowing from East to West and back again.
India is returning as the global economic powerhouse it was for centuries.
Originally tweeted by Balaji (@balajis) on February 15, 2023.