Xiaomi Goes For a Kill. 14K is the new 35K
July 15, 2014
2014-07-15 13:57
Xiaomi Goes For a Kill. 14K is the new 35K
Xiaomi Goes For a Kill. 14K is the new 35K
Xiaomi has launched its devices in India at a price range that's beyond the imagination of Samsung and others.
Take a look :
– Redmi 1S is priced at Rs. 6,999
1.6 GHz, Android 4.3, 8 GB, 8 MP, 4.7 inch smartphone.
– Redmi Note (phablet) price in India is Rs. 9,999
5.5 in display, 1.7Ghz, 2 GB RAM, 13MP camera, Android 4.2.
– Mi 3 priced at Rs 13,999 [sales starts July 22nd].
Unlike several other players, Xiaomi will focus on customer support as well. They will have a dedicated 7 days hotline number: 18001036286 and also options for web chat on http://Mi.com  (and Flipkart support).
Also, unlike Gionee which has mostly taken distributor route, Xiaomi always sells online and has an exclusive partnership with Flipkart.
– Xiaomi will have 36 service centres in India with 2 exclusive Mi centres in Delhi and Bangalore (the entire list).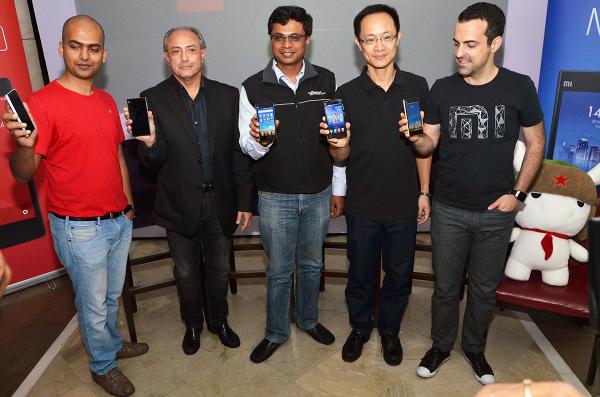 – The company will continue to sell Mi3 even after Mi4 launch, which is happening next week. The company does plan to ringb new products to Indian markets soon after the launch in China.
– Mi power bank and other accessories will be available within a week of devices launch.
How Xiaomi Mi3 Compares with Samsung And Other devices
[Via]
For sure, Xiamo brings a tough competition to players like Samsung / LG / Micromax / Nokia / Lava and others. For instance, LG is launching its new phone G3 at a price of Rs. 47,000. Who cares, when you get a very high end Mi3 for Rs. 14,000.
Just in H1 2014, Xiaomi shipped 26 million phones, with revenues of about USD 5.3 billion (globally)!
» Recommended Read : Understanding Xiaomi's marketing strategy and why its worth $10Bn
[Image credit]